I recently listened to a staff member from another church speak about the ways in which his pastor had helped the church through the pandemic. Those thoughts have captured my heart, and I want to make them my own. Please let me share them with you with a few comments or Scriptures after each principle.
To consistently feed the word of God to the church
The primary task of the pastor is the uninterrupted preaching and teaching of the Bible. There is "patience and comfort" in the Scriptures!
Feed the flock of God which is among you, taking the oversight thereof, not by constraint, but willingly; not for filthy lucre, but of a ready mind;

I Peter 5:2
To lead God's people to be a praying people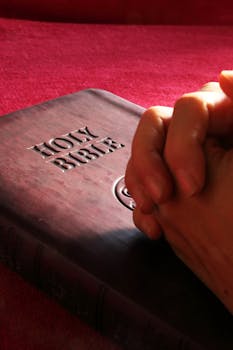 The disciples did not ask Jesus, "teach us how to pray." They asked the Lord, "Teach us to pray." We need God to make us a praying people. (Luke 11:1)
On prayer, Dan Boatman (http://www.pastordanboatman.wordpress.com) once said to me, "We forget that prayer is more about a relationship with the Lord than the results we see. We must remember that we must put faith in God and not our prayer life."
To encourage and inform the workers and leaders
The Devil loves to disrupt leadership! It has been well said, "Everything rises and falls on leadership." Encouraged and informed workers will encourage and inform others also.
And the things that thou hast heard of me among many witnesses, the same commit thou to faithful men, who shall be able to teach others also.

II Timothy 2:2
To remind God's people that the Lord has more for us
The greatest days of Friendship Baptist Church are still ahead of us! The world does not dictate God's plan for His people. The Lord has greener pastures for His sheep!
To emphasize the things which never change
We are all familiar with change, especially in 2020 and 2021. We must set our eyes upon that which never changes! There is a blessed certainty we can have!
Jesus Christ the same yesterday, and to day, and for ever.

Hebrews 13:8
I ask that you pray God will help each of us in these five areas. I humbly ask that you pray for me, for I can do absolutely nothing without Christ!